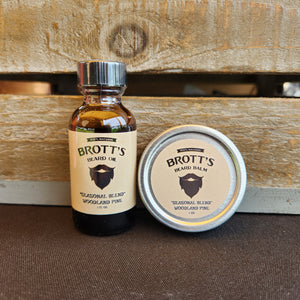 If you are someone who is serious about maintaining a healthy and well-manicured beard, then using beard oil and beard balm together can work wonders for your facial hair. While both products serve different purposes, when used in combination, they can create a dynamic duo that leaves your beard looking and feeling amazing. The primary function of beard oil is to moisturize and nourish the beard hair and underlying skin. It helps to reduce and eliminate itchiness, flakiness, dryness, and keeps your beard soft and manageable. Beard balm will also condition and soften your beard, but it's main purpose is to...
---
Over the years I have become a huge consumer of audio podcasts, and I finally had the opportunity to be a guest on one of my favorites. I got to spend some time speaking with my good friend Biggie, from the Lunch with Biggie Podcast.  We talked about how I got started in beard care, and how my concept grew into a business.  We also spoke about the challenges of choosing and doing events, as well as, much more.   It was such a fun experience, despite having to listen to my recorded voice. Does anyone like hearing the sound...
---
• Beard Care • Fathers Day • Gift Set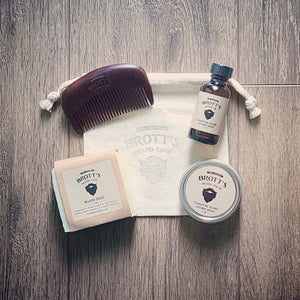 With Father's Day just around the corner, it's a good time to remember that beard care products make a great gift for the bearded men in your life. Whether dad has a well maintained short beard or a wild mountain man beard, every beard needs a little beard love. For guys that are new to beard care or if you are looking for that one product that does it all, I suggest you check out an all natural beard oil. A good beard oil will insure that every beard, regardless of length, will stay healthy and hydrated. Specifically, it will...
---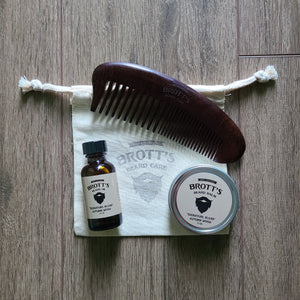 I am often asked to explain the difference between Beard Oil and Beard Balm, as well as, give advice on which one someone should use.  As always, I will share what works best for me, along with some general guidelines that I have learned over the years.  The simple answer is that both products will soften the beard, with beard oil being better for the skin and beard balm providing more shape and control. To be more specific, here are some basic characteristics of each.Beard Oil: The main purpose is to soften the beard and hydrate the skin. Typically made...